Seasonings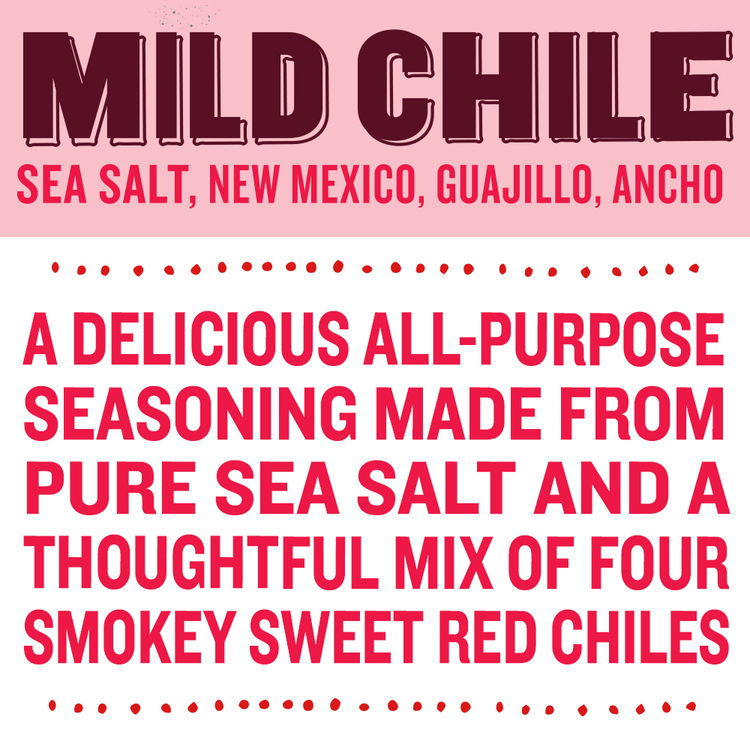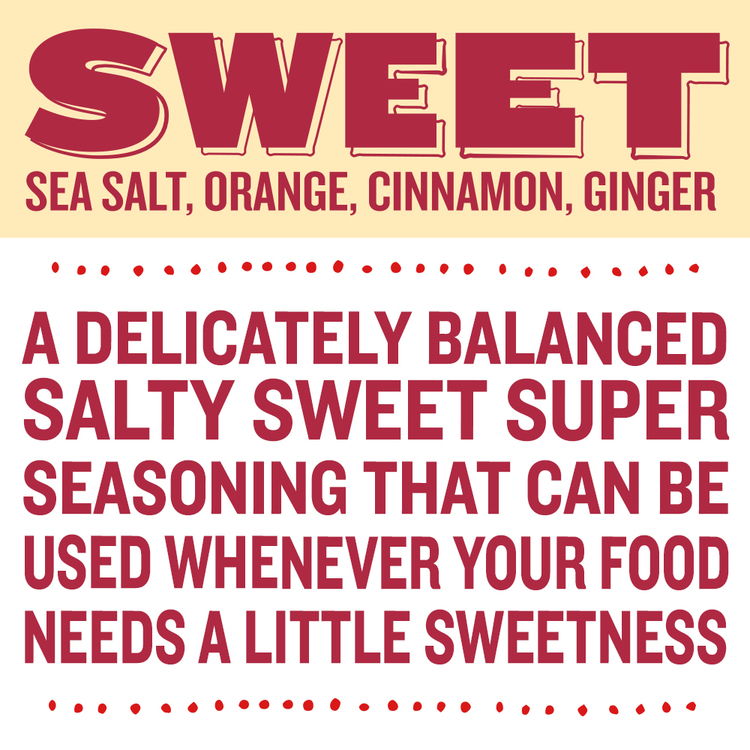 Here's the down low...
MILD RED CHILE SEASONING -  a delicious little seasoning with a perfect balance of red chiles and sea salt... that add a smokey sweet mild red chile flavor to anything from your soups, stews, eggs and salads.
SWEET SEASONING - the combination of sweetness and salty makes just about any dish interesting... from a quick sprinkle on your hot oatmeal in the morning, to a sticky sweet glaze for your chicken wings and ribs, this seasoning goes from breakfast to dinner to dessert effortlessly.
JALAPEÑO SEASONING - this is a hot little seasoning that will add some zing to your zang, some heat to your meat and quite simply some spice to your life. Use liberally over eggs, meats, salads, stews, salsas... use on anything that needs a jump start of flavor and whenever you want to spice things up... especially on a first date :)