Avocado Oil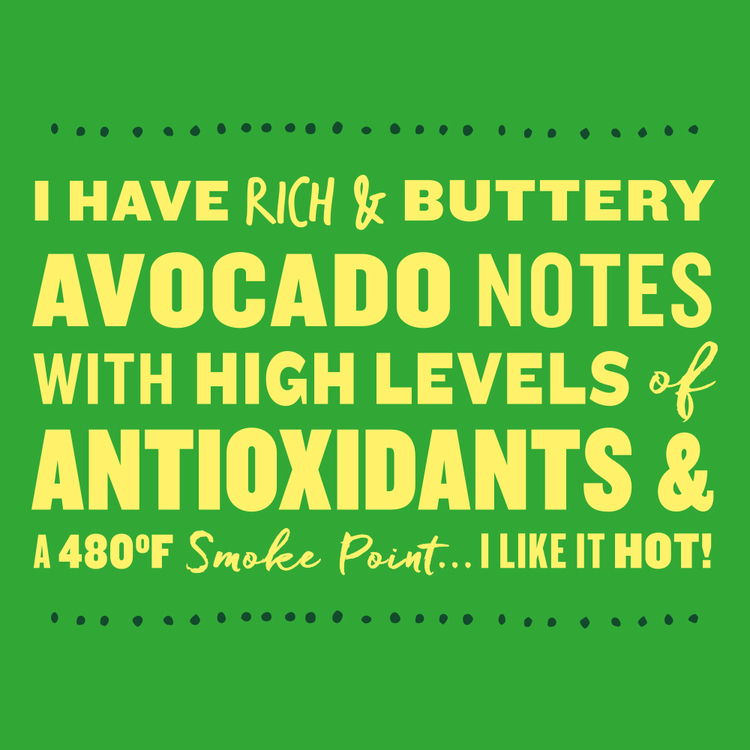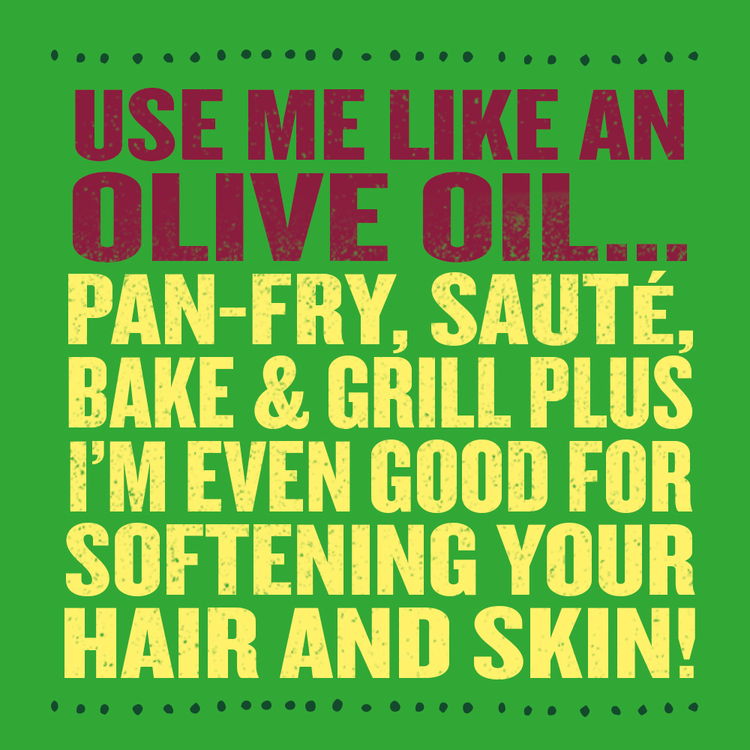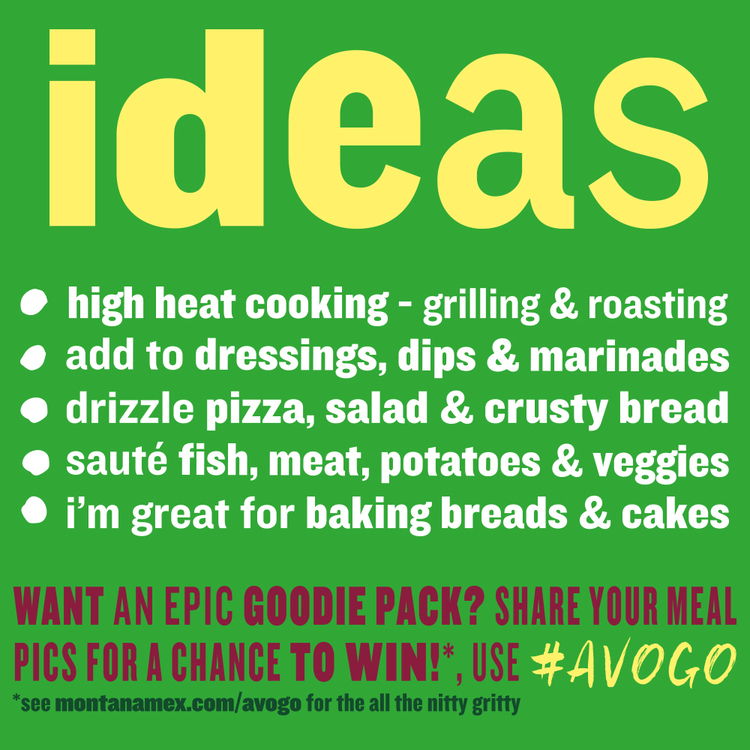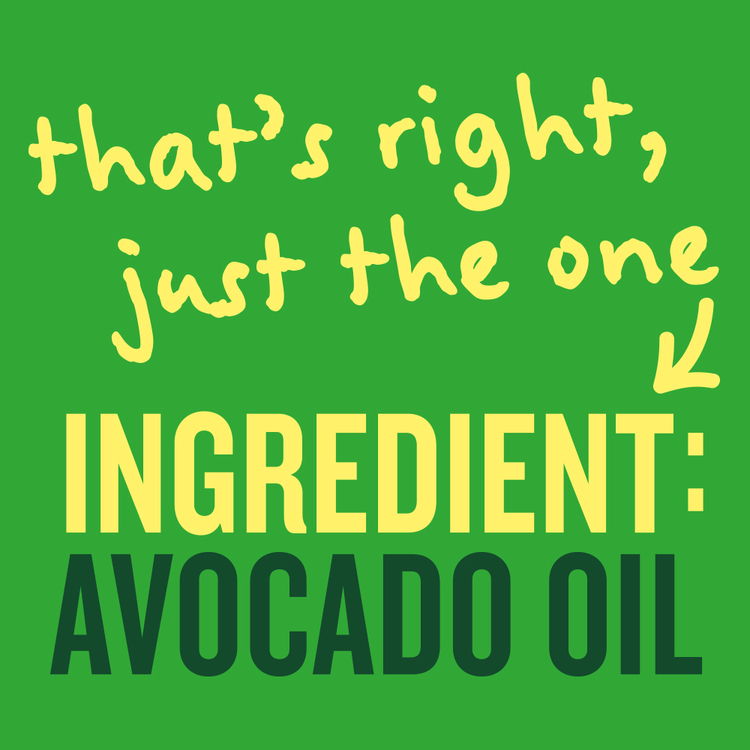 Avocado Oil Deliciousness...
this is 100% natural, cold pressed, extra virgin avocado oil with omega 3, 6 and 9 fatty acids... oh and it's non-gmo verified and kosher certified! it's also absolutely delicious and amazing to use for all of your cooking oil needs!  in case you fancy a bit more info on the 'cold pressed' nature of our avocado oil, this simply means that all the goodness is still inside, it's never treated and never heated meaning that all of the avocados are simply handpicked, mashed and then pressed to give you nutrient rich avocado oil, simple.
Here's the quick recap of all the good stuff...
Non-GMO Certified
Kosher Certified
100% Natural
Cold Pressed
Extra Virgin
Gluten Free
Rich in Omega 3, 6 and 9 fatty acids
Just one ingredient: Avocado Oil
High Levels of Antioxidants
480°F Smoke Point - Get Cookin!
Avocado Oil Recipes
you can use our avocado oil just as you would an olive oil but there are a few more benefits :) yay!  avocado oil is perfect for high heat cooking so it works wonders for grilling and roasting... you can simply add it to dressings, dips and marinades... or drizzle pizza, salad and crusty bread too!  going for a bit of saute action?  the avocado oil is right there with you, it's perfect to saute potatoes, veggies, fish and meats... oh and for those of you with a serious sweet tooth it is also a fantastic oil to bake with... go on... make some crusty bread and some yummy cakes!